Light of Her Life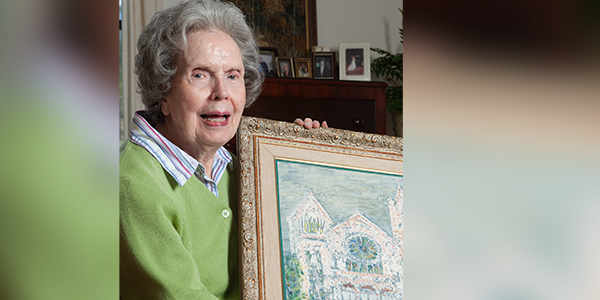 The late Lucile Barnett, a retired art teacher, painted a light-filled impression of First United Methodist Church in Little Rock back in 1962. Her faith journey began more than 100 years ago when she was enrolled in the Cradle Department on the day of her birth.
In her final years at a local retirement community, Lucile's finances were as secure as her faith. The Foundation had been named trustee for the Revocable Trust and Charitable Remainder Unitrust created by Lucile and her husband, Rollin, years ago. Upon her death, the Rollin and Lucile Barnett Memorial Endowment Fund was created to express the love they shared for the Church forever.
"I have faith in the Foundation," Lucile said in a 2007 interview. "They've been so good to us, and they've done everything we asked." The Foundation can assist you, too. Give us a call for more information.