Honoring our Bishops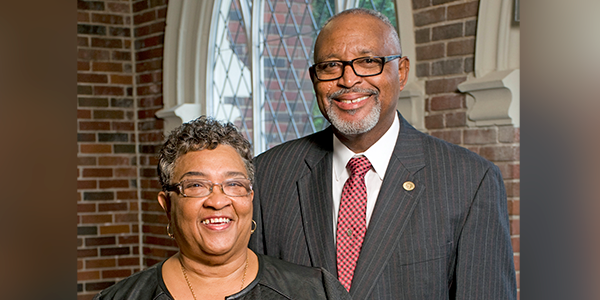 Each year Rev. Jimmy and Lorraine Mosby choose to make a second-mile gift to support The Methodist Foundation and to honor the Bishops' of the Arkansas Conference, past and present, through their membership in the Bishops' Club.
"I believe in the Foundation because of the good it does for the Conference. Being a Bishops' Club Annual Member is my small way to be a part of the Foundation's worthwhile ministries like seminary scholarships," said Rev. Mosby.
We thank the many members of the Bishops' Club whose tradition of giving strengthens Church ministries, brings glory to God, and supports the Methodist connection. To learn more about the Bishops' Club, contact .