A Bonded Fellowship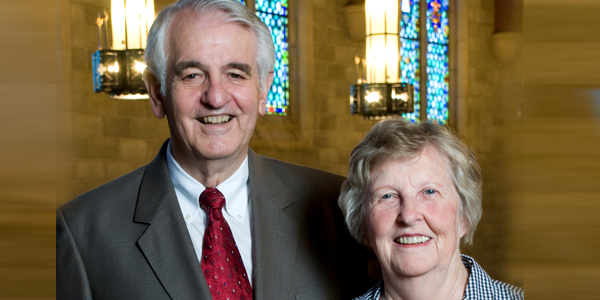 Retired Pastor Ed Matthews and his wife Pat, of Little Rock, have United Methodist friends all over Arkansas. Every year they join many of these friends in the event of bonded fellowship, The Methodist Foundation for Arkansas Bishops' Club luncheon.
"We're bonded because we are committed to the same things," Pat said. "We believe in the Foundation's mission." The Bishops' Club helps MFA accomplish that mission- to create and administer permanent charitable endowment funds to strengthen and expand Methodist ministry for Arkansas.
"The Foundation is a good investment," Ed said. "It helps people make gifts to churches and Methodist causes that will go on after their lifetimes."
We thank the many members of the Bishops' Club whose tradition of giving strengthens Church ministries, brings glory to God, and supports the Methodist connection. To learn more about the Bishops' Club, contact Janet Marshall.